2nd Annual DCA Forum Recap. Read about last year's event.
A 3 Day Virtual Event exploring profound changes in Enterprise Architecture and Enterprise Application.
Become part of something big.
---
FEBRUARY 1-3, 2021
---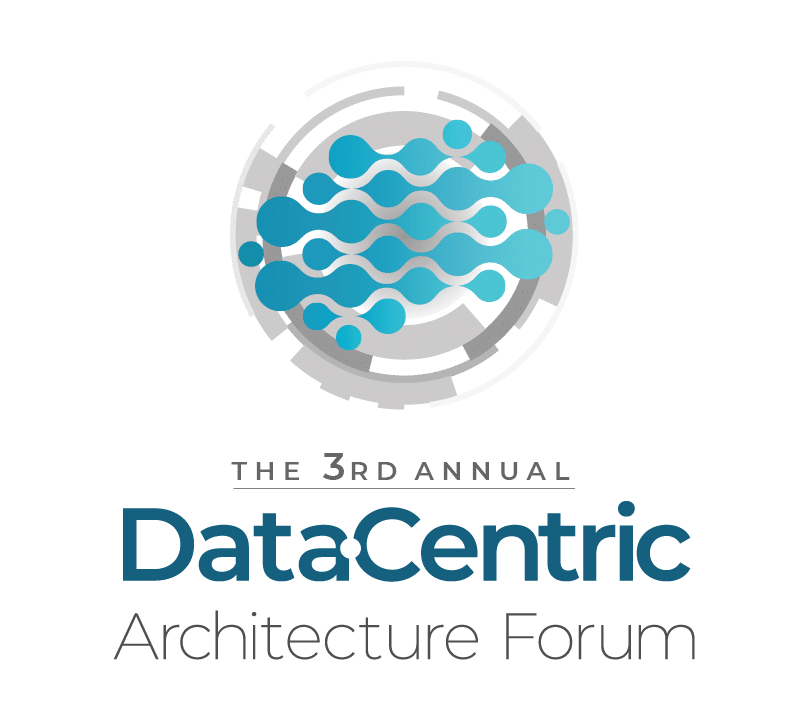 Data and the subsequent knowledge derived from information are the most valuable strategic asset an organization possesses. Despite the abundance of sophisticated technology developments, most organizations don't have disciplines or a plan to enable data-centric principles.
DCAF 2021 will help provide clarity.
Our overarching theme for this conference is to make it REAL. Real in the sense that others are becoming data-centric, it is achievable, and you are not alone in your efforts.
Join us in understanding how data as an open, centralized resource outlives any application. Once globally integrated by sharing a common meaning, internal and external data can be readily integrated, unlike the traditional "application-centric" mindset predominantly used in systems development.
The compounding problem is these application systems each have their own completely idiosyncratic data models. The net result is that after a few decades, hundreds or thousands of applications implemented have given origin to a segregated family of disparate data silos. Integration debt rises and unsustainable architectural complexity abounds with every application bought, developed, or rented (SaaS).
Becoming data-centric will improve data characteristics of findability, accessibility, interoperability, and re-usability (FAIR principles), thereby allowing data to be exported into any needed format with virtually free integration.
Learn from the active practitioners and adopters what data-centric capabilities can bring.

When we say "Data-Centric Revolution" what do we mean?
This revolution recognizes that the predominant approach to implementing enterprise applications (the "application-centric" approach) is badly broken. Several practitioners came together a handful of years ago and founded the "Estes Park Group", which has been meeting on a monthly basis (and growing in membership) since then to begin to put some flesh on the skeleton of an approach we've outlined.
We know of a handful of firms that have adopted something very close to what we have outlined. We will be exploring what worked and didn't work with them. We are inviting vendors that have key parts of the puzzle. Our collective opinion at the moment is that a fully functioning data-centric architecture, available for purchase, does not exist. We will be outlining what companies will do in the short term to fill this void, and hopefully we can encourage some vendors to take up the task of delivering such an architecture.
Due to COVID-19, we will be holding the 2021 Data-Centric Architecture Forum virtually. The format will be highly interactive; primarily panel discussions with much input from the audience. Engagement is a cornerstone of our annual event and you will be able to participate in an immersive and captivating experience through a dynamic virtual platform.
We believe some of the more profound changes ever to occur to Enterprise Architecture and Enterprise Application space will bloom. Become part of something big.
Day 1: Data-Centric Focus
What is Data-Centric? Value: Ideals, Goals, Concepts Presented by: Dave McComb, Semantic Arts

How to Apply Data-Centric Values

: Lowering Barriers to Entry

Presented by Mark Ouksa & Alan Morrison

Oncology Translational Medicine Journey to Become Data-Centric Presented by: Tom Plasterer and Ben Gardner, AstraZeneca

Develop a Consortium – Effectively Govern Your Ontology and Knowledge Graph Deployment Presented by: Mike Pool, Morgan Stanley 

Panel: How to Make the Data-Centric Transformation + Lessons Learned

Business Value of Data-Centric Thinking Presented by: Clark Richey, FactGem
Day 2: Technology
Extending RDF to Include Time & Truth Presented by: Brain Platz, Fluree
Entity Event Modeling to Simplify Your Knowledge Graph Design Presented by: Jans Aasman, Franz Inc. 

Weaving Data-Centric Thinking into Enterprise Architecture: Intuit's Knowledge Graph Journey Presented by: Jay Yu, PhD

Data Cleansing for Actionable Outcomes Presented by: Thomas Hubauer

SemOps (Continuous Deployment of Ontologies) Presented by: Mark Wallace and Katariina Kari

Why is Data unFAIR? Presented by: Mark A. Musen, M.D., Ph.D., Stanford University

Architectural Data Sharing Models for Large-scale, Security-oriented Biodmedical Collaborations Presented by: Professor Richard Sinnott, University of Melbourne 
Day 3: Future of Data-Centric
Semantic Academics and Industry Opportunities – Dealing with Data Quality Issues 

Presented by: Michael Gruninger, University of Toronto

Amgen's Enterprise Data Fabric: A Durable Data-First Approach Presented by: Dan Gschwend, Amgen

Agile Data Governance – Presented by: Laura Madsen

Working Session: Ontology Design by Enriching Taxonomies Presented by: Heather Hedden & Alexis Dimitriadis

Working Session: Semantic Architecture & API Abstractions Presented by: Marcel Fr

ö

hlich

Overcoming Application-Centric Intertia Presented by: Dave McComb, Semantic
Arts

Panel: The Future of Data-Centric
Fluree
Fluree is a data platform that emphasizes data integrity, facilitates secure data sharing, and powers semantic data insights — all in one pluggable stack. Fluree combines a tamper-proof blockchain ledger, semantic graph query engine, linearly scalable query edge servers, and co-resident data security to power next-generation applications.
Franz Inc.
Franz Inc.'s Knowledge Graph Solution includes both technology and services for building industrial strength Entity-Event Knowledge Graphs for Data-centric Organizations. At the core of the solution is Franz's highly secure graph database technology, AllegroGraph with FedShard, which is utilized by dozens of Fortune 500 companies worldwide and enables businesses to extract sophisticated decision insights and predictive analytics from highly complex, distributed data. Contact us today to start or accelerate your project.
FactGem
FactGem ProspectR is the only analytics pipeline solution built on a native graph database. With FactGem, you can quickly realize the breakthrough of link analytics without retooling or reskilling your organization. Get the benefits of graph without having to own and manage your own graph database instance.
With FactGem, organizations can develop a deeper understanding of their key business drivers & their associated relationships, to power revealing visualizations, and to drive new insights. FactGem also enables the establishment of an adaptable data foundation which is required to drive Machine Learning & AI to advance your enterprise's effectiveness. Click here for more information. 
Lacibus
Lacibus provides data content management that helps enterprises use virtual data lakes for data integration.
Virtual data lakes are a new approach that makes data the starting point for enterprise architecture and solution design and allows development of knowledge-based applications. Our Soda data content management system enables users to view and edit the data being integrated and helps solution developers use a low code/no code approach.
Our goal is to partner with knowledge technology suppliers and deliver solutions that combine data from multiple sources within and outside the enterprise.  We support the principles of the data-centric revolution and subscribe to the data-centric manifesto. Please visit 
www.lacibus.com
 or contact
 Chris Harding for more information,
chris@lacibus.net.

Zazuko
We believe that data should be the center of your information architecture and applications are a mere tool to interact with and update them.
We believe in the Data-Centric Manifesto.
Our products, libraries & standards are built around these core principles. We provide consulting and made-to-measure solutions based on our expertise in the RDF graph database and linked data technology stack. We provide a one-stop-shop for businesses that want to harness the power of RDF based knowledge graphs: from consulting services, products, and implementation to training and long-term support.
Oxford Semantic Technologies
Oxford Semantic Technologies develop RDFox, the first market-ready high-performance knowledge graph designed from ground up with semantic reasoning and performance in mind. Oxford Semantic Technologies was founded in 2017 as a spin-out of the University of Oxford with a mission to bring cutting-edge research in semantic web technologies to industry.
The team started working on RDFox in 2011 at the Computer Science Department of the University of Oxford with the conviction that flexible and high-performance reasoning was a possibility for data extensive applications without jeopardising the correctness of the results. Patented modern computing techniques underpin RDFox's ability to deliver responses to complex queries on the fly. This has unlocked a new wave of enterprise applications for prestigious partners. The principal shareholders are the Founders, Samsung Ventures, the University of Oxford and Oxford Sciences Innovation.
Modom.io
modom.io is an easy to use ontology management platform. Save precious time with the powerful, built-in knowledge base that helps you discover and re-use over 20.000 existing terms while you type. Visual editing and auto-translate-functionality enable smooth workflows among members of heterogeneous teams of international projects. Team management and documentation features make modom.io the most complete ontology management solution on the market, enabling domain experts, software engineers and technical leads to easily collaborate.
PoolParty
PoolParty is a semantic technology platform developed and licensed by the Semantic Web Company GmbH.
The company supports over 180 organizations, including over 50 Forbes Global 2000 companies, in the development of semantic AI solutions based on knowledge graphs. The Vienna-based company has been a pioneer in the field of the Semantic Web for over 15 years and has subsidiaries in the US and in the UK.The PoolParty semantic suite of products offers different features that help organizations extract more value from their data. Find out more about these product use case applications here.
Stardog
Stardog, the leading Enterprise Knowledge Graph platform, turns data into knowledge to power more effective digital transformations. Industry leaders including BNY Mellon, Bosch, and NASA use Stardog to create a flexible data layer that can support countless applications. With Stardog, customers reduce data preparation timelines by up to 90%. Stardog is a privately held, venture-backed company headquartered in Arlington, VA. For more information, please visit www.stardog.com.
STASH
STASH securely protects data at the byte level. Hacks no longer matter since the data itself isn't visible to anyone but designated users. STASH also delivers a critical second level of data protection that provides granular control of shared data, wherever it is, wherever it goes. When data is shared inside or outside of the organization, the ability to access the data stays with the data. When STASH is deployed, you can go about your business without changing the way you work. Data compromise is mitigated to the lowest possibility ever, automatically.
Eccenca
eccenca is the leading German provider of enterprise knowledge graphs solutions. With our flagship product Corporate Memory we help companies to master the ever-growing complexity and dynamics of their network, product and device life cycles. The multi-disciplinary integrative platform allows companies to manage their disparate rules, constraints, capabilities, configurations and data in a single application. This enables them to re-establish transparency and LOB ownership to a complex environment thus enabling real agility, autonomy and smart automation. eccenca is named Sample Vendor for Digital Supply Chain Twins by Gartner and TOP 10 GDPR Solution Providers by CIOApplications.
Cinchy
Cinchy is the company behind the world's first Autonomous Data Fabric, and a leader in the connected data revolution. Inspired by the human brain, Cinchy's unique design manages data as an adaptive network, eliminating the need for time-consuming and costly integration that consumes half the IT budget for every company on earth. By unlocking the power of plasticity, Cinchy allows enterprise organizations to build a Collaborative Intelligence capability that mimics how evolution works in nature. Some of the largest and most complex organizations in the world are already using Cinchy to regain control of their data, cut IT delivery costs in half, and unlock data network effects to continuously accelerate digital transformation.  
iNovex Foundry
As part of iNovex, The iNovex Foundry thrives on creative collaboration and deep exploration. We uncover new perspectives and possibilities for creative problem solving in the world of data. We partner with you to dig into your data challenges and priorities to build effective solutions tailored to your vision.  
We help you discover and build solutions that address the right questions with a focus on customer-centric approaches and expertise that not only drives the discovery of new ideas but brings them to life. 
We are headquartered in Columbia, Maryland with over 100 employees on contract. We are also appraised at CMMI Level 3 for SVC and DEV. To learn more about us, please visit our website at: inovexfoundry.com