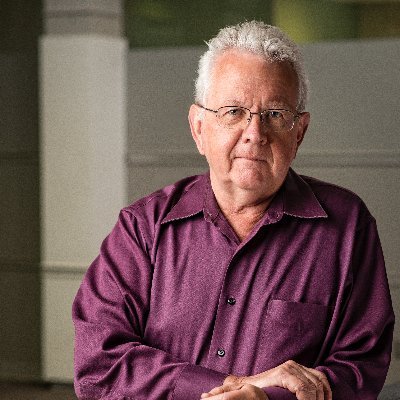 Dave McComb
Dave McComb is the President and co-founder of Semantic Arts. He and his team help organizations uncover the meaning in the data from their information systems. Dave is also the author of "The Data-Centric Revolution", "Software Wasteland" and "Semantics in Business Systems". For 20 years, Semantic Arts has helped firms of all sizes in this endeavor, including Proctor & Gamble, Goldman Sachs, Schneider-Electric, Lexis Nexis, Dun & Bradstreet, and Morgan Stanley. Prior to Semantic Arts, Dave co-founded Velocity Healthcare, where he developed and patented the first fully model driven architecture. Prior to that, he was a part of the problem.
Jans Aasman, Ph.D.
Jans Aasman is a Ph.D. psychologist and expert in Cognitive Science – as well as CEO of Franz Inc., an early innovator in Artificial Intelligence and provider of Knowledge Graph Solutions based on AllegroGraph. As both a scientist and CEO, Dr. Aasman continues to break ground in the areas of Artificial Intelligence and Knowledge Graphs as he works hand-in-hand with numerous Fortune 500 organizations as well as government entities worldwide.
Alexis Dimitriadis
Alexis Dimitriadis is a Data and Knowledge Engineer with Semantic Web Company GmbH, vendor of PoolParty Semantic Suite software. He holds a Ph.D. degree in Linguistics from the University of Pennsylvania, and has research and teaching experience in ontologies and linked data, database design, natural language processing, and machine learning and classification. 
Panliest: Ashleigh Faith
Ashleigh Faith is the Director of EBSCO's Knowledge Graph and Semantic Search team, which focuses on bridging the gap between users and content. She has her PhD focused on Advanced Semantics. She has worked on semantic search and knowledge graph machine learning and data modeling for over 15 years with notable corporate and government entities such as GM, NASA, US Navy, Amazon, Microsoft, NATO, Gulfstream, The Fed, and NLM. Her main focus is knowledge graph, semantic search, and general information architecture.
Panelist: Sonal Goyal 
Sonal is the Founder of aficx, building an AI powered data mastering product. Aficx works with Fortune 1000 companies globally integrating data silos to increase revenue, decrease costs while staying compliant.
Sonal was on the Program Committee for OReilly Strata Data and AI and a speaker in Spark Summit, Strata, Data Con LA and other data conferences. She holds a BTech from IIT Delhi and has over 22 years of experience spanning investment banking, telecom, financial services and other industries.
Dan Gschwend
Dan is a knowledge scientist, data strategist, and graph evangelist at Amgen, one of the world's largest biotech companies. He has over twenty years of experience delivering innovative full-stack data environments that transform leverage of data for analytics and decision-making within the pharmaceutical industry.  Inspired by the structured design of highly-connected information landscapes that neutralize organizational boundaries, he is driven to connect and organize data for greater value, promote data sharing and re-use, and instill information-first strategies that respect data as a durable organizational asset.  As Product Owner for Amgen's Enterprise Data Fabric, Dan leads the vision for constructing a corporate-scale knowledge graph to reimagine how staff think about, interact with, and derive insight from data made beautiful. 
Heather Hedden
Heather Hedden is a Data and Knowledge Engineer with Semantic Web Company Inc., vendor of PoolParty Semantic Suite software. Heather has over 25 years of experience in developing and managing taxonomies, metadata, and other knowledge organization systems for various organizations and applications, both as an employee of various companies and as a consultant. She provides training in taxonomy creation and is author of the book The Accidental Taxonomist.
Panelist: Kerrie Holley
Kerrie Holley has contributed significantly to the technology landscape over several decades. In recognition of Holley's groundbreaking work in service-oriented architecture software engineering at IBM, he was appointed an IBM Fellow. In that position, he provided thought leadership in areas including service-oriented architecture, business agility, analytics and cloud computing. He holds several technology patents and is the author of two books: "Is Your Company Ready for Cloud" and "100 SOA Questions: Asked and Answered." A mathematics and Juris Doctorate degree later, he joined IBM as a software engineer and ultimately achieved the company's highest technical distinctions, Fellow and Master Inventor. Earlier, Member of IBM Academy of Technology and Distinguished Engineer.
Thomas Hubauer
Thomas is interested in both academic and applied research in computer science as well as non-standard CS fields. Further interests include software-technology, consulting, and in general new challenges. More recently, data analytics has become an increasingly important (and interesting) part of his work.
Specialties: logics (description logics, DLs, rules, CEP), ontologies, reasoning (deductive, abductive), formal methods, model-based approaches, integration of temporal and quantitative methods, data science.
Katariina Kari
Katariina is a proven hands-on full-stack innovator, strategic thinker, leader and evangelist for new technology and product, with 25+ years of experience covering a wide range of technology areas: from highly scalable distributed database engine, B2B e-commerce services, to consumer-facing financial applications on multiple platforms and devices, in various environments ranging from advanced research group in university, start-ups, to established leading software companies.
Laura Madsen
Laura Madsen isn't shy about her dislike for formal bios; to her, they tend to come across stuffy and disingenuous – two things Laura is absolutely not. That said, she'd be selling herself short if you knew nothing of her wealth of experience from 20+ years in health care data and analytics or that she's delivered passionate keynote speeches sharing her modern and pragmatic professional views on health care analytics and data governance, in the U.S. and internationally.
Alan Morrison
Alan Morrison helps business leaders explore the future of technology and focus on how to use technologies together most effectively in their transformation efforts. He is recently focused on artificial intelligence, virtual assistants, blockchain and smart contract automation, drones, the internet of things and NoSQL databases. You can find his writing at PWC, Quora , and Twitter.
Mark A. Musen, M.D., Ph.D.
Dr. Musen is Professor of Biomedical Informatics and of Biomedical Data Science at Stanford University, where he is Director of the Stanford Center for Biomedical Informatics Research. Dr. Musen conducts research related to open science, intelligent systems, computational ontologies, and biomedical decision support. His group developed Protégé, the world's most widely used technology for building and managing terminologies and ontologies. He served as principal investigator of the National Center for Biomedical Ontology, one of the original National Centers for Biomedical Computing created by the U.S. National Institutes of Heath (NIH). He directs the Center for Expanded Data Annotation and Retrieval (CEDAR), founded under the NIH Big Data to Knowledge Initiative. CEDAR develops semantic technology to ease the authoring and management of biomedical experimental metadata.
Mark Ouska
Highly skilled data professional with over three decades experience developing data strategies and implementing enterprise-level data management solutions. What started with relational approaches leveraging the full data technology stack across many industries, both private and public, has driven the conclusion that semantic technologies own the future. The Meaning-First data management approach is the cornerstone to reducing barriers to semantic technology adoption and is the on ramp to a semantic future. 
Brian Platz
Brian is the Co-CEO and Co-Chairman of Fluree, PBC, a new decentralized app platform that will forever transform how business applications are built. FlureeDB is the first true blockchain database with a powerful RDF based semantic knowledge graph serving as its engine for infinite scalability incorporating:
Sophisticated graph queries with built-in features like infinite recursion
W3C standards allow for semantic queries across RDF repositories
Easy and familiar query languages: SPARQL, GraphQL, and FlureeQL (JSON)
Linearly scalable as a CDN (content delivery network)
Prior to starting Fluree, Brian co-founded SilkRoad technology which grew to over 2,000 customers and 500 employees in 12 global offices.
Mike Pool
As an active Ontologist practitioner and thought leader in information architecture, Mike's master's in philosophy of Mathematics has served him well at formidable financial organizations like Goldman Sachs, Credit Suisse, and Bank of NY Mellon. Currently at Morgan Stanley, his extensive experience uses of ontologies and semantic technology for search, data governance, integration, and machine learning continues to spawn innovation in data management.
Richard Sinnott
Professor Richard O. Sinnott is Professor of Applied Computing Systems at the University of Melbourne and Director of the Melbourne eResearch Group. He has a PhD in Computing Science, an MSc in Software Engineering and a BSc in Theoretical Physics (Hons). He has been technical lead on a multitude of large-scale international projects with emphasis on security worth over $500m. This includes numerous projects in the biomedical domain and includes disease registries and clinical trials and observational studies involving thousands of patients. He has over 400 peer-reviewed publications across a range of computing and application-specific domains.
Mark Wallace
Mark is an ontologist and software architect/developer with over 30 years of experience designing and building software and data-centric systems for government and commercial clients. He got into the Semantic Web in 2004, and his experience ranges from pure ontology development to large scale RDF applications with billions of triples. Mark has been an author and invited speaker in the Semantic Web community since 2009. With Semantic Arts, Mark gets to apply a broad range of skills including ontology modeling, software development, and project management. Mark holds a Bachelor's degree in Computer Science from the University of Central Florida. Go Knights!
Jay Jie-Bing Yu, PhD
Proven hands-on full-stack innovator, strategic thinker, leader and evangelist for new technology and product, with 25+ years of experience covering a wide range of technology areas: from highly scalable distributed database engine, B2B e-commerce services, to consumer-facing financial applications on multiple platforms and devices, in various environments ranging from advanced research group in university, start-ups, to established leading software companies.